Online school is a media for the online students to be educated. As the teachers-students face to face interaction is happened here a very few, so a students who would want to get himself admitted in this online institution, s/he might want to have some flexible and up-to date facilities from that schools. This kind of expectation may vary students to student, as the students are from all over the world with different types of interest and cultural behaviors. But as the learning is concerned and earning degree from an accredited online school is the main goal; some common expectation is what we can assume and every online schools and online college should provide these opportunity to the students for making themselves feel good.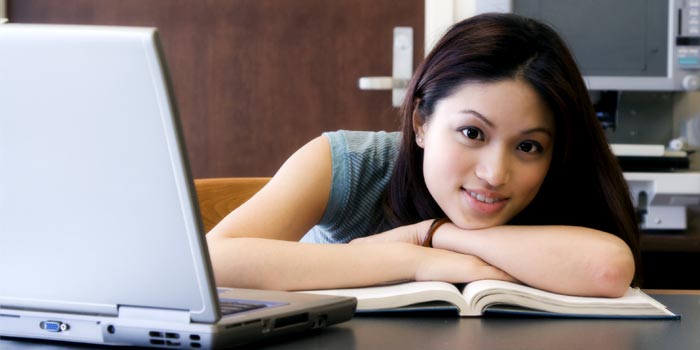 So, what are these expectations? Well, I have summarized these below in order. Check these out now!
Design an User-Friendly Educational Website
Yes! Designing a user-friendly website for the students is very important task that we should list it in the top of others. Online School's official website should have to be easily navigational and easily search-able to find specific information. It's worth mentioning that, all the students who take online degree from online university are not geek in Technology. Some students are capable to use the basic functionality of huge internet…so we should think about it. Creating a puzzling website for the distance learning students wouldn't be helpful and unexpected in future. Moreover, students don't expect such type of web-pages from their online schools.
High Quality Tech-Support
Your Online Education Business will be a gentle looser at last if you don't take care about the high quality tech supporting system. Supporting the students with high quality technological instruments is the one and only way to attract the students and have them in your school until they are graduated. Interrupted voice and other media communications between teachers and students make a bad impression upon the online school itself.
Use User-friendly & Free Online Tools
Use several social networks and free online tools to enhance the brainstorming process for the students. Students love to use freebies as they are just students. Use Google Reader, Google Doc, Skype, Facebook and other free online tools in building up communication with students.
Publish Magazines & Newsletters
As online students are well-aware of Email, so an online college should arrange a monthly newsletter system that would be sent directly to the student's inbox with the full of information with recent education related scholarships, waivers on tuition fees, other important notifications and notices. This will surely loved by the online students and that they always expects.
Offer Unique and Accredited Online Degree
By which way your online schools will be stand out amongst the crowds? Well, how many unique online courses you are offering for the students that very few other schools have offered? Just think it deeply. The more unique you can be with your offered courses, the more students will be interested in your online school.
Flexibility of Courses Duration
The courses that your online school offers should be flexible in such way that a student who is in a full time would be able to take any of your offered courses as per their free time. So, don't pressurize or confine your students to take courses in a pre-defined times. It's better to make a schedule of courses as truly flexible time tabled that are quite easy to take for any students from any region of the world. That's it…….online students will definitely love it.
Related posts: